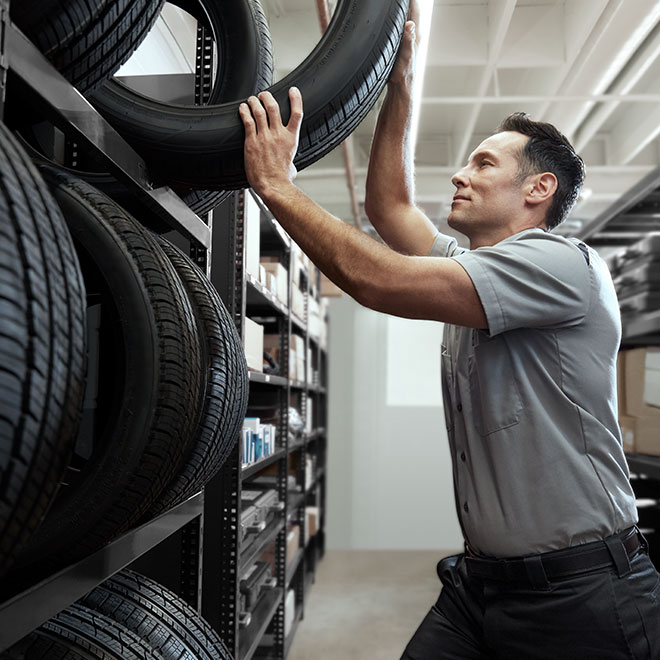 Minnesota is covered with at least one inch of snow for 110 days each year according to Mark W. Seely's Minnesota Weather Almanac, making winter tires a must-have for St. Louis Park area drivers. 
It's better to be safe than sorry, and making sure you have the proper equipment to navigate icy roads and snow-filled developments will be best for you and your vehicle in the long run. 
West End Lincoln makes it easy with our Find The Right Tire feature on our Tire Service page that lets you browse the perfect winter tire, or snow tire, for your vehicle. Just have your vehicle's year, make and model handy to get started!
Shop Snow & Winter Tires at West End Lincoln
We carry several different brands at West End Lincoln to ensure customers have plenty of choices when it comes to customizing their vehicle. 
St. Louis Park area drivers can choose from Goodyear, Pirelli, Dunlop, Hankook and Yokohama among other tire brands. You can also filter results for all tires, winter tires or non-winter tires, and use the compare feature to see how different tires stack up against one another. 
What to Look for in a Selected Tire
Be sure to look for small, circular icons underneath the tire listing to see what features each tire has. 
For example, a tire with a brown, half-sun-half-snowflake icon underneath is for Mud and Snow, which is catered to drivers who would like rugged protection all year-round, even on days without snow. 
Other icons include Winter and Severe Snow, so you know exactly what to expect from your tires when installed. Some tires also have a Tread Wear Warranty to give you peace of mind if your tire does meet your expectations. 
If you're looking to purchase winter tires for your Lincoln, contact us at West End Lincoln. We are conveniently located in St. Louis Park, near Minneapolis.