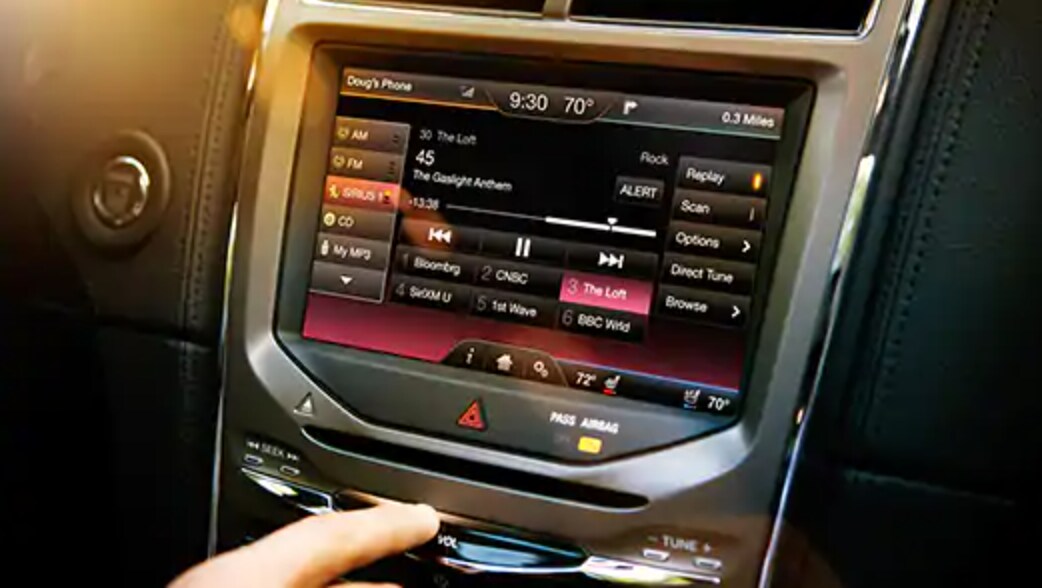 Your Lincoln vehicle's SYNC software has been engineered to keep you connected in your social network and on the road. To ensure that you're operating on the most recent and effective SYNC software, you can visit our West End Lincoln service center, where we'll take care of everything. 
Our service center is able to update your SYNC software for you, but you can also update it from the comfort of your home with one of two ways: WiFi or USB flash drive. 
But if you wouldn't describe yourself as tech-savvy or plan to pay our Lincoln service center a visit anyway, our service team would be happy to handle the software update. 
SYNC Software Features
As mentioned, SYNC allows you to stay connected, wherever you and your Lincoln may be. Featuring a touchscreen display, SYNC houses everything you need and more -- here are some things you can find just in the SYNC status bar:
Dual temperature controls
Clock
Outdoor temperature
Microphone/audio
Wi-Fi network
911 Assist features
Text messages
Bluetooth alerts
Along with the status bar is something integral to the SYNC experience: navigation. Surely you'll learn the roads and routes to your favorite places, but when it's time to explore, SYNC is there. Enabled with audio, entertainment and phone connectivity, SYNC is your go-to companion every time you get behind the wheel of your Lincoln.
Update SYNC Software at Our West End Lincoln Service Center
As you can see, there are plenty of perks to the SYNC software in your Lincoln, and we want to make sure you're getting the most out of it. If your software needs to be updated, you can schedule a service appointment with us at our West End service center.
If you have any questions about SYNC or our Lincoln service center, please feel free to contact us at West End Lincoln.