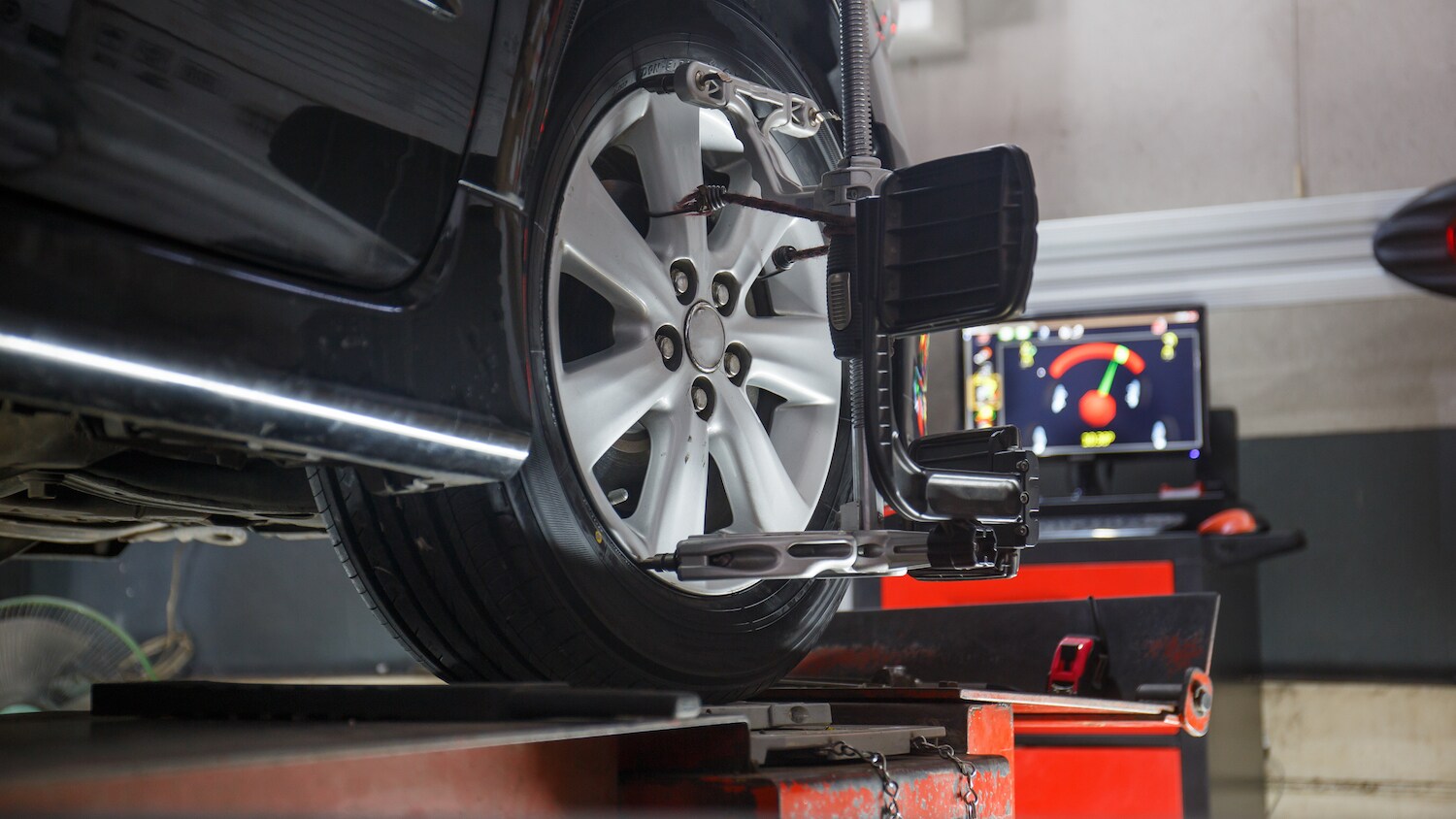 Our West End Lincoln Service Center performs many automotive services day in and day out, but one of the most important ones for your vehicle's durability and safety is alignment service. 
If your Lincoln pulls to one side, is unstable at highway speeds and can't drive straight without steering adjustments, we suggest that you bring your car, or SUV in for alignment service immediately. 
Misalignment can occur when you encounter potholes and curbs, and can also result in uneven tire wear. Our West End service center knows the standard to which Lincoln vehicles should perform as well as anybody, making us your most trusted partner to help get your Lincoln back into shape quickly and safely. 
How Often Should I Get an Alignment?
We recommend getting alignment service for your Lincoln every two to three years or if you experience any of the telltale signs above. While your car may run just fine without a recent wheel alignment, there can be smaller issues that will eventually build up. In other words, regular alignment service for your Lincoln could save you some money in the long run.
In addition to monetary savings, alignment service can lead to better handling of your Lincoln, longer-lasting tires and a smoother everyday ride. Aligning your wheels and tires shouldn't be a lengthy process either, meaning your Lincoln can get back on the road in no time.
Schedule Alignment Service at Our West End Service Center
If you need alignment service for your Lincoln, you can schedule an appointment with us online. We are also happy to offer Lincoln service specials to help you save on select services at our West End service center.
If you have any questions about alignment service or any of the other services we provide, feel free to contact us at Morrie's West End Lincoln.